We hosted our first in-person event of 2022 and it was a ton of fun….and a huge relief! It was exhilarating to see that attendees as well as vendors were ready for a great time!
Throughout the planning process we were striving for an in-person event with some opportunities for virtual engagement. However, we always had a Plan B in our pocket if it was needed. This is a new reality of our lived pandemic experience – we will always be ready with an adaptable plan! 
What we loved about this in-person event:
CONNECTION: We re-connected with vendors we haven't seen in years and met new ones!  It was a joy to see Girl Friday and Time Into Pixels again after far too long apart! We loved working with Coffee Cart for the first time too – what a fun enhancement to a winter event. 
GET SOCIAL: Instagrammable moments are a must-have! Attendees were delighted to have many opportunities to highlight their evening and share with their social media networks
VENUE SHOUT OUT: Interlachen Country Club knocked it out of the park with the food! Instead of a typical sit down dinner, we hosted many grazing tables. This was welcomed so people could socialize more and the good was stunning (see point #2!) 
ENERGY: Live entertainment truly creates a buzz! We worked with Blue Water Kings Band and loved the energy they created throughout the space vs piped in music. A live band is a top choice of ours for those budget splurges. 
What we learned:
CHATTER: People were chatty! Given not everyone had a formal seat in the ballroom and they were so excited to be at an event they have missed, it was a loud ballroom during the program. Guest chatter will continue to be a challenge for an in-person event as everyone is excited to be back together. 
VIRTUAL PLANNING: It is very efficient to plan an event with virtual committee meetings. We planned with the committee entirely virtually – we strived for an in-person meeting or two but for convenience sake the group always chose to switch it to virtual. This actually worked out great!
STRETCHING OLD MUSCLES: We all have a bit of rust on it – ours was forgetting to chat with the venue about bar service payments. The venue only takes cash and we hadn't communicated that to the guests. The solution was to sell drink tickets through the mobile bidding software!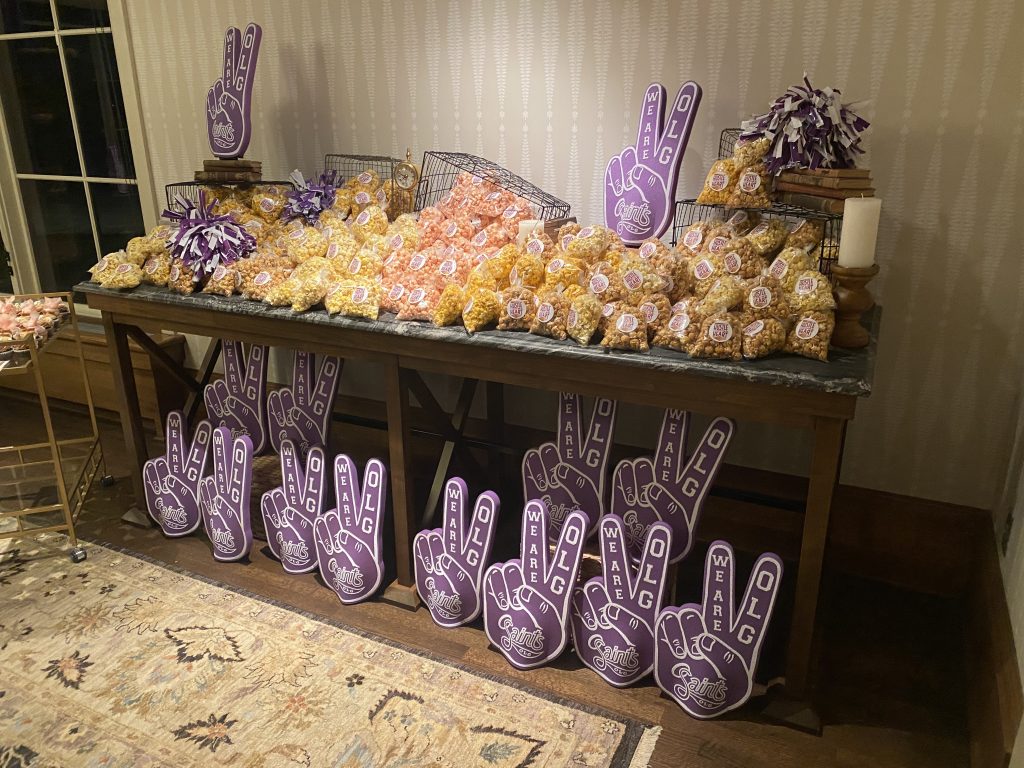 After all was said and done, this event was a huge success! It felt so good to be reminded of the energy created as a community comes together for good. While we learned about the nuances in the dynamic new environment of live events, it was good to see that many of our old practices still stand as tride and true best practices.
With the first event of 2022 checked off the list we are looking forward to so many more!